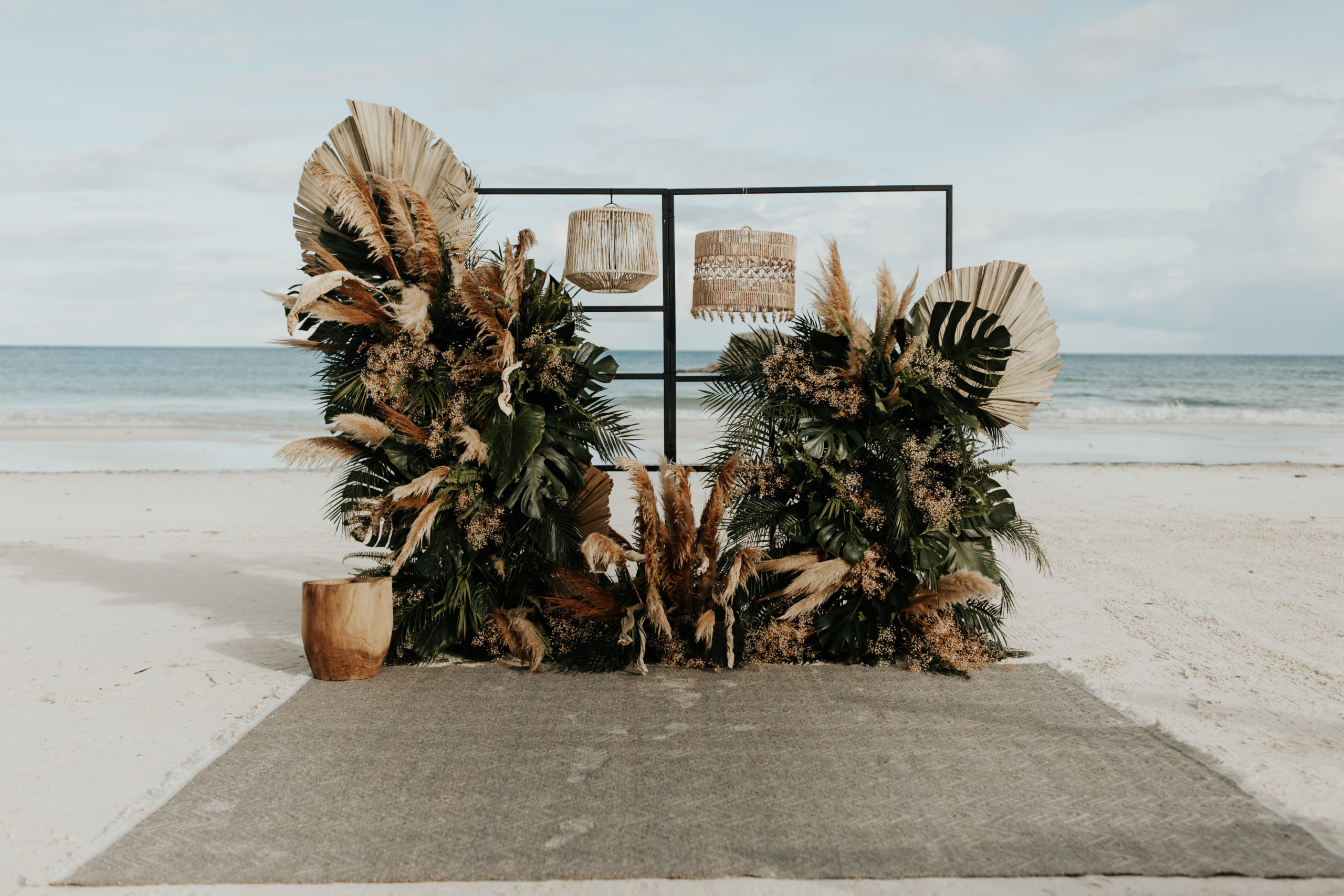 Weekday weddings have not been broadly embraced in American wedding culture, but that's starting to change. At the center of this change are three primary drivers: 'unlimited' vacation, remote working, and limited venue capacity. The combination of these forces have set the stage for a fundamental shift to broad acceptance of the weekday wedding.
1. 'Unlimited' Vacation
Americans are awesome but not so awesome at taking vacation. In fact, across the industrialized world Americans are the very worst at taking time off, by far, with average annual vacation trending around 13 days per year as compared to much of the developed world coming in at around 30-40 days, on average. Thirteen days PTO doesn't go very far, and couples struggle with guilt when guests are forced to take time off to attend their wedding, but a recent trend is helping to upend this dilemma: unlimited vacation.
Unlimited vacation is a relatively newer concept popularized by large technology companies like Netflix, LinkedIn and Hubspot in 2015 when they were some of the first to offer employees a flexible or "unlimited" vacation policy, and it's growing rapidly (up 178% from 2015 to 2019 according to Indeed). The basic idea is that the employee would be unconstrained from taking as much time off as they like, as long as they get the job done.
The perk has also come under scrutiny with criticisms charging that the structure is really just a workaround to help companies reduce unused PTO payouts. Workaround or not, offering unlimited vacation is a signal of flexibility and trust. Taking a little more time off, especially to attend a celebration of love, is a win for everyone, and the shift to unlimited vacation is helping to get us there.
2. The rise of the Remote Worker
Remote work has been an increasing trend for years. From 2005 to 2019, remote work was up 200%. Estimates suggest that roughly half of the population was working remote during the spring of 2020, and Kate Lister, President of Global Workplace Analytics, predicts that 25-30% of the US workforce will be working-from-home multiple days a week by the end of 2021.
This shift is creating a more fluid, flexible work force and employees and managers alike are relaxing their perceptions about what it means to be 'on the clock'. In lockstep with the driving principle behind unlimited vacation, employers are increasingly embracing the notion that employees can work more flexibly, just so long as the work gets done.
3. No occupancy
There is no greater force for innovation than necessity, and covid has created a new set of conditions that are now forcing change across the wedding industry. Postponements for 2020 weddings have created a massive backlog of bookings for 2021, and the spillover may continue into 2022. The simple reality is that venues are fully-booked not just for the 'best' weekends but for every weekend. So, out of necessity, many couples are being forced to consider alternative wedding options. For couples who have had their hearts set on their dream venue, the only remaining options left in 2021 may be weekdays.
The combination of unlimited PTO and remote work, along with the pandemic-induced reality of maxed out venue capacity for 2021, has made the weekday wedding a truly compelling and viable option for the first time in modern American wedding history, and brides and grooms would do well to take heed.
According to Weddily Research, simply changing from a weekend to weekday wedding can save couples up to 40% off their wedding tab. What's more, the weekday wedding will normally see lower guest attendance than if the wedding was held on a weekend, which translates to even more savings. Of course, your guests have all been invited for a reason, but guest attendance is the biggest driver of the wedding budget and the weekday hurdle may result in a more curated selection of your most prized attendees.
Of course, not all weekday weddings are created equal. If you are thinking about hosting a weekday wedding, consider these 3 tips for weekday wedding success:
1.

Best bet for weekday wedding success: 'In-season' destination.
There's nothing quite like high-season. The shops are open, the restaurants are full, and the excitement is palpable.
When we physically transport ourselves to a destination location, we transition into vacation mode. The lead up and travel may cause some angst, but it's worth it. Once you and your guests have arrived, all the worries will melt away and weekends or weekdays become one in the same.
This is why we recommend in-season destination locations as your weekday wedding best bet. As an added bonus, you won't be flying or staying during peak weekend days, so everyone will catch a break on flights and hotels but the experience delivered wont skip a beat. Here are our top weekday wedding destination location tips:
Winter & early Spring – When it comes to the wintertime wedding, make your decision between snow boots or sandals. Ski towns and tropical playgrounds alike are bustling with excitement during the winter season. Consider tropics like Miami and Mexico including the Riviera Maya, Los Cabos, Riviera Nayarit, or picturesque mountain towns such as Snowmass or Vail, Colorado or Park City, Utah.
Late Spring or early Summer – For late spring and early summer weddings in the Northern Hemisphere we recommend popular destination drive-tos such as Palm Springs or Napa Valley as well as vibrant American cities such as New York, Boston, DC and Chicago, where the excitement of warm weather is fresh in the air.
Dead of Summer – A good rule of thumb for peak summer months is to avoid humidity. Summer in the United States is the time to hit the beaches and explore seasonal locations that transform into summer playgrounds. This is why we recommend anywhere up and down the warm (and dry) California coast and Pacific Northwest as well as mountain lake towns such as Lake Tahoe on the California / Nevada border.
2. Forced into off-season? Stay local.
Bad weather during your wedding week can be a real bummer, especially if it's at a destination location that requires additional time and expense to attend. While off-season in many locations across the globe can be lovely, it's usually off-season for a reason, so make sure you find out why. If your wedding party is expecting a sunny tropical vacation, and they get rainstorms instead that might put a damper on the festivities. If your planning constraints don't allow for an in-season wedding, we recommend reducing the effort and cost required from you and your guests by staying local.
3. Expect some guest attrition.
Prepare for a lower conversion in your guest count. If a typical destination wedding sees guest conversion around ~60-70% (the % of guests who actually attend out of the total guests invited), expect your weekday wedding to convert around 50% of invited guests or less. But that's ok! Those who do make it will make sure the absentees aren't missed.